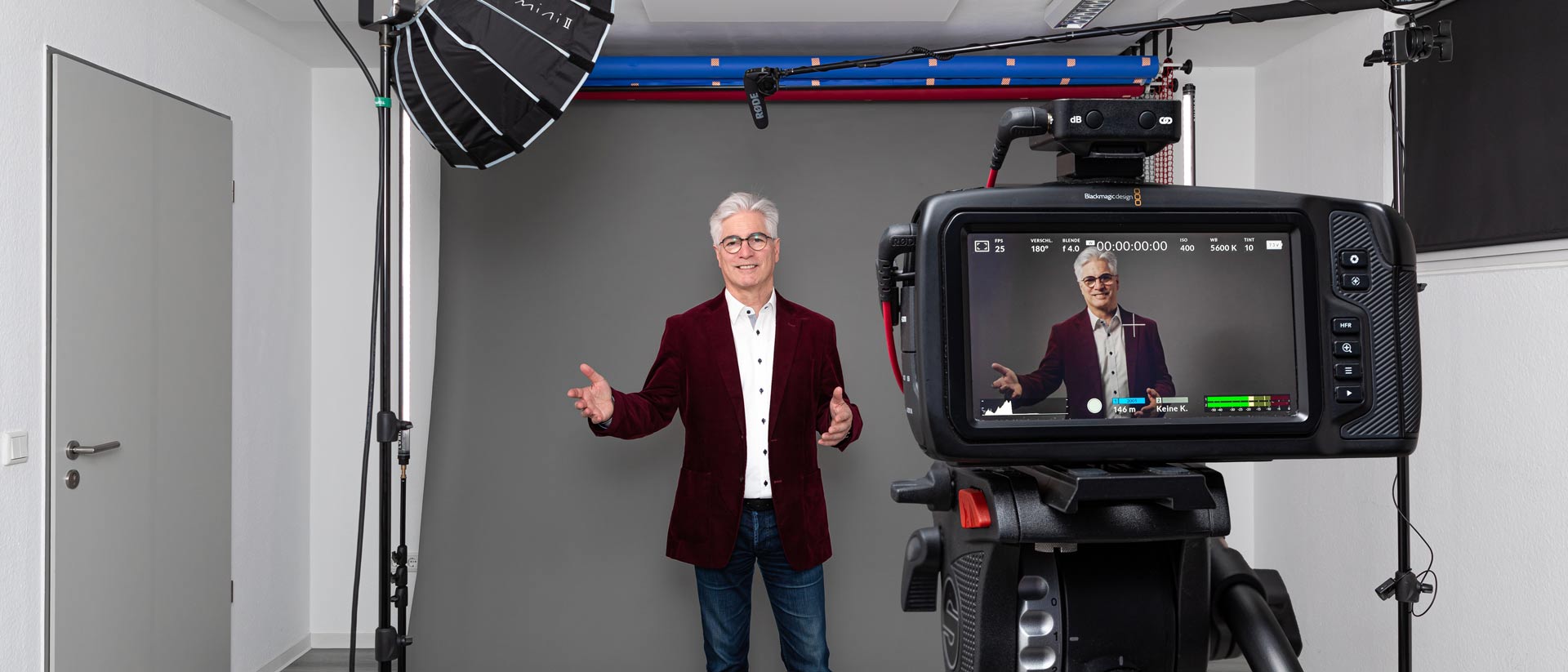 Film Studio
Studio for social media content, e-learning content, product videos, FAQ videos and many more.
Social-Media-Dreh für Facebook, Instagram, YouTube und LinkedIn
"Content is King!"
More and more companies are regularly distributing content on social media. This makes it possible to increase organic reach in the long term.
The production of content for social media can consist of individual videos or a complete set of videos.
Advantages of social media content:
Build expert status
Reach future customers with inbound marketing
Present and explain products
Provide information for customers
Studio Preise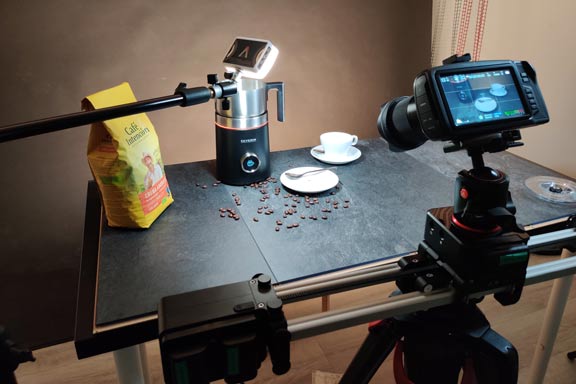 Product videos and presentations
High quality product shots, show the elegance and functionality of your products. Whether a monochrome background, green screen keying or a specially designed environment, our studio can be adapted to your wishes.
Application of product shots:
Teaser and trailer
Advertising
Manuals and FAQ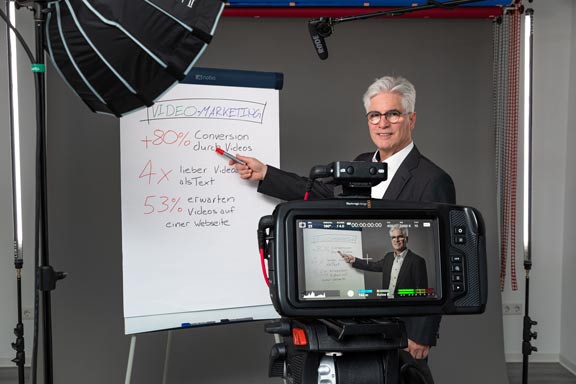 E-learning - videos for training and online courses
Online courses and other training videos usually do not need a special filming location and can be conveniently implemented in the studio. We will adapt the studio to your needs. This creates your personal environment with an individual look for your video lessons in no time.
Application of training videos:
Onboarding for new employees
Briefings and training
Online courses (video as a product)
Customer service (aftersales)
Ready for your studio shoot?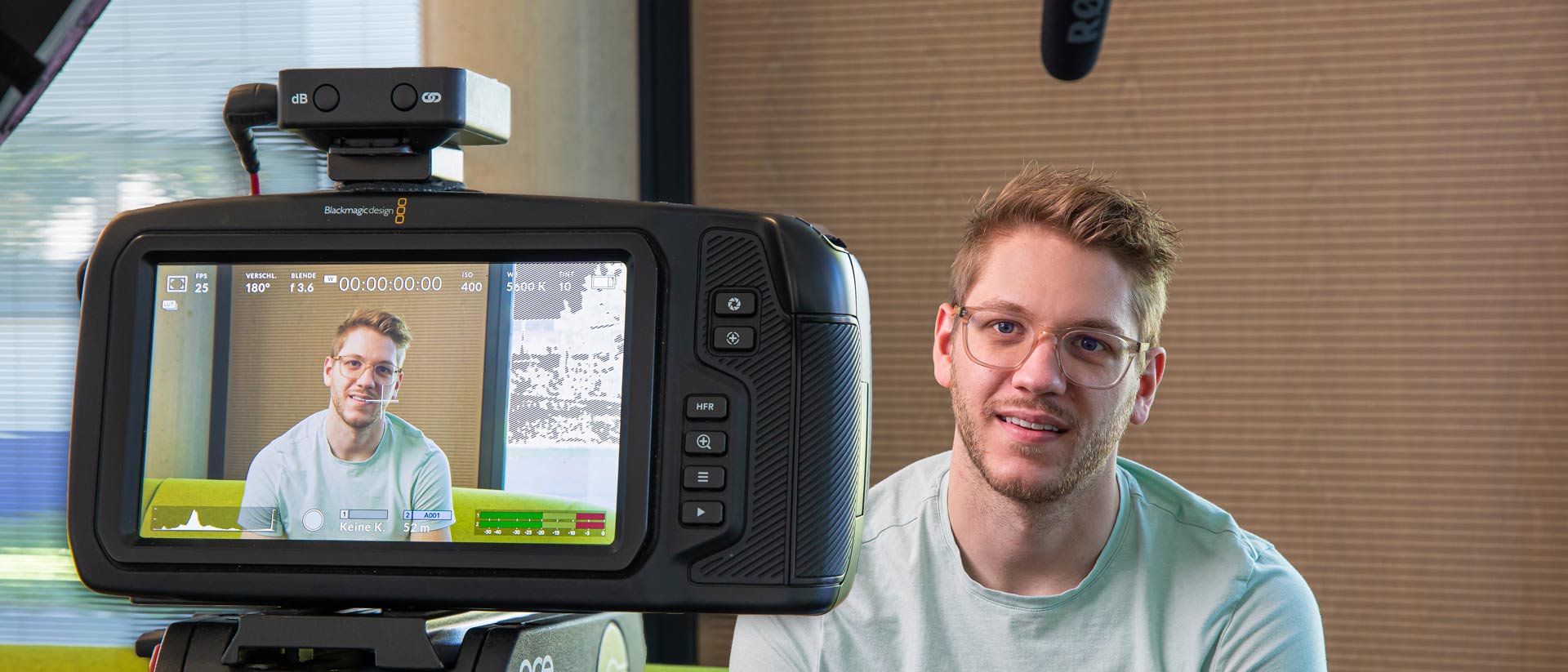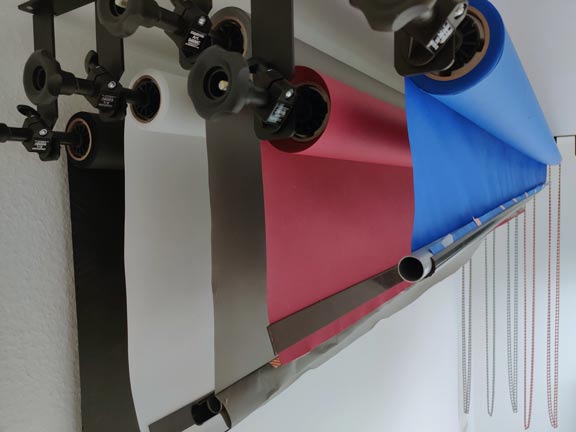 Backgrounds on demand
Backgrounds in various solid colors are available for use in the studio. We also offer printed fabric backgrounds in wood, stone or marble look.
The desired color is not available? We will gladly procure the right color for your project.
Aktuell verfügbare Hintergründe
#25
#56
#01
#02
#58
#25
#80
#08
#37
#43
Setup according to purpose
Our studio is equipped with various furniture, plants and accessories available for shooting.
You have special wishes? No problem, we get what is still missing or you bring your own props.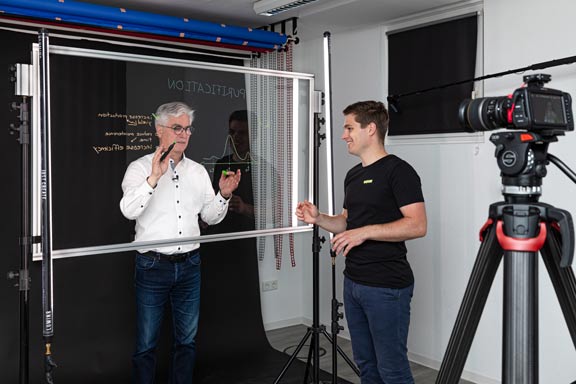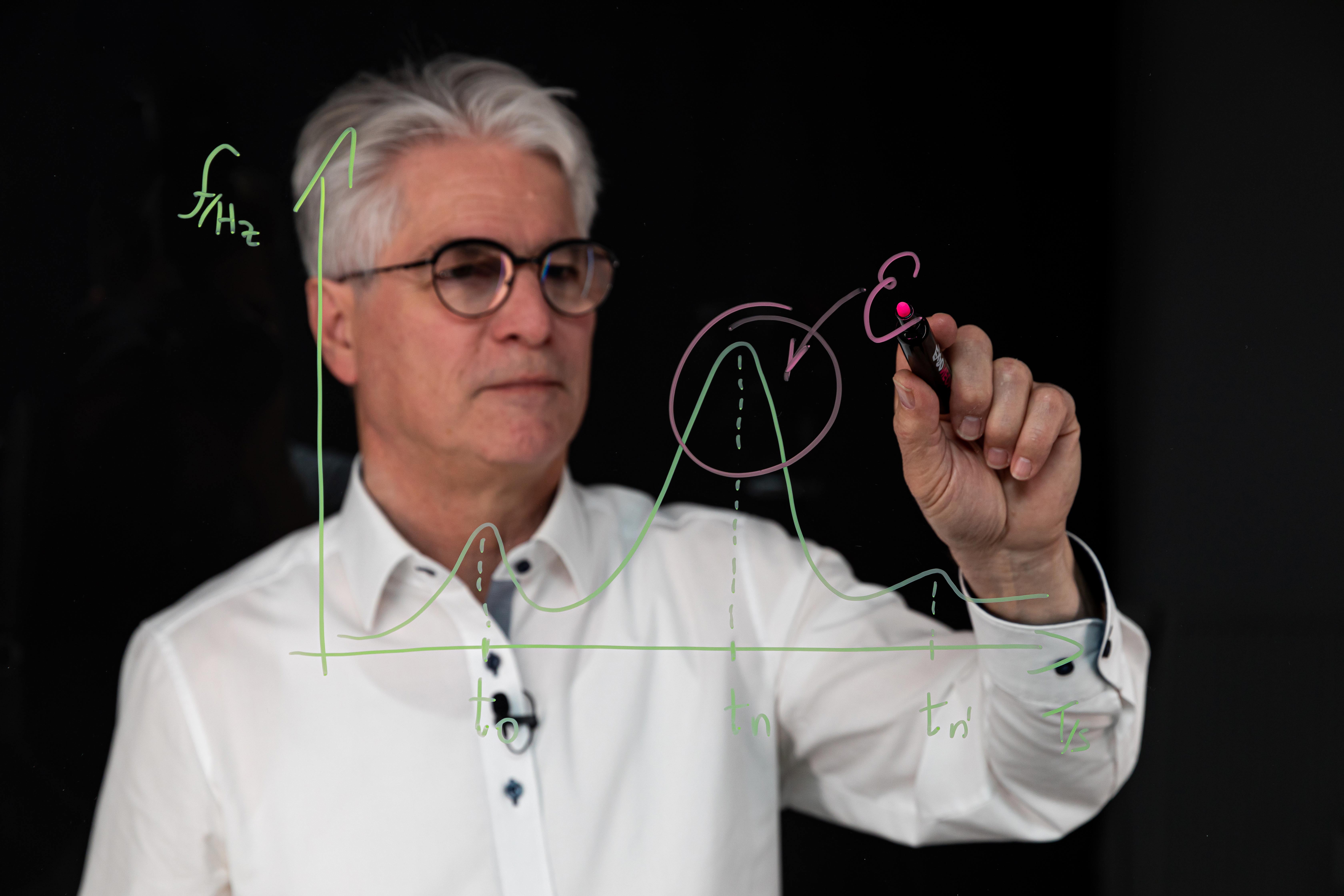 Lightboard - the clever way to explain something
Many classic tools aren't suitable for videos. Whiteboards are reflective and often have poor contrast, whiteboards look old-fashioned, and flipcharts are awkward to use.
Lightboards provide a remedy: You write on a glass panel directly in front of you. Neon pens make the writings and sketches glow and provide perfect contrast. This results in a modern overall impression and you as a speaker always have eye contact with the camera to address the audience directly.
Ready for your studio shoot?